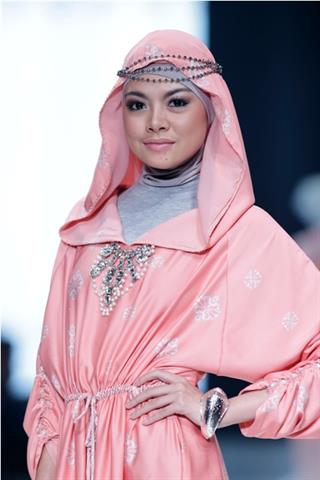 Threelogy: A Muslim Inspiration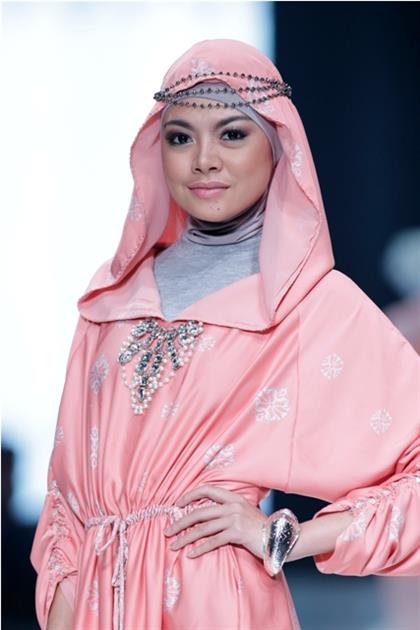 With their own remarkable works, three young Muslim designers embellished Jakarta Fashion week 2013 on November 8th 2012. In collaborating with a Muslim boutique, Rumah Ayu, the three designers Ria Miranda, Noni Zakia, Restu Anggraini embraced the show entitled Threelogy.
First time participating in Jakarta Fashion week, the three of them explored Indonesian traditional fabrics with their own imaginative idealism and creativity. The polished blossoming designers are affiliated in Hijabers community which is a community pioneer of Indonesian women in hijab.
Embarking upon the show, Ria Miranda flew with the feminine pastel nuance in Songket Silungkang. Her romantically elegant designs convened in a theme 'Minang Heritage'. In nuance of black and electric blue, Noni Zakiah flourished the show with Nusa Tenggara Barat fabrics and motifs in 'Exotism Mirah Lombok' as a theme.