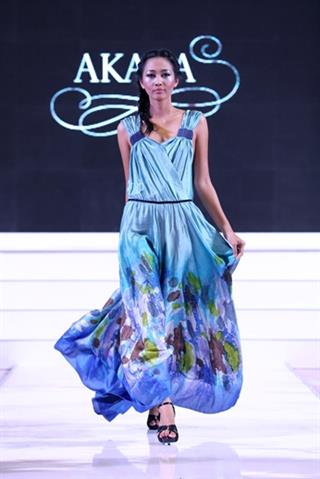 Arts and Tradition of Thailand craftsmen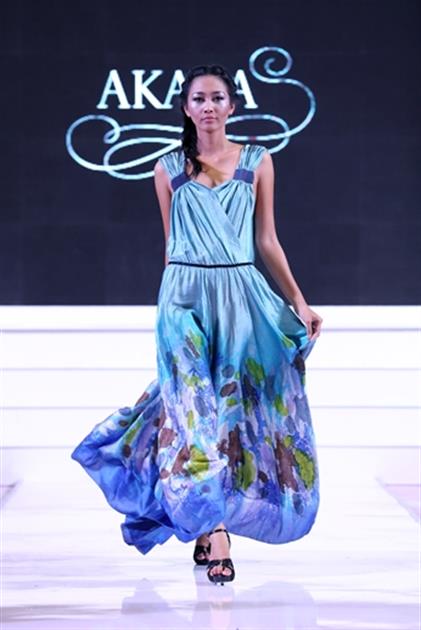 Through its Department of International Trade Promotion (DITP), the royal Government of Thailand supported the arts and traditional conservation. In conjunction with Department of International Trade Promotion (DITP), Jakarta Fashion Week (JFW) presented a ready-to-wear label (x)SML in Bangkok International Fashion Fair & Bangkok International Leather this year. DITP took turn for presenting 4 well-known labels Payapa, Paul Direk, Akara and Dhanu on JFW 2013.
In Jakarta Fashion Week 2013 day two on November 4th, 48 pieces collection from Thai Fashion and Jewelrely and Bold & Beautiful jewelry collection from De Frost Jewelry Co. were exquisitely presented.
The stunning monochromatic collection from Payapa started this impressive show. The designer, who often produces dancer costumes, presented simple yet elegant attire in black and white. Afterwards, the hypnotizing contemporary deconstructive collection of Paul Direk appeared respectively.
With the louder burst of audience applause, Akara and Danu collection with arts and tradition adorned the runway. The collection from natural materials and hand-painted in romantic feminine long dresses embellished this alluring show.
The breathtaking 12 pieces collection of oriental Thailand silk by Danu ended the Thailand Fashion and Jewelry Inspiration fashion show. Those dashing designs from Thailand designers portrayed not only the unstoppable inspiration but also the spirit of traditional conservation. Department of International Trade Promotion (DITP) also presents a booth until the last day of Jakarta Fashion week 2013.